Notes for Parents:
Our class is going to publish a book! Yes, you read that correctly! We are publishing our own hard-cover & bound class book. The kids have been working so hard on drafting, writing, and illustrating their pages in the book, entitled "When We Grow Up." (This would be a great keepsake for graduation one day!) If you would like to order a copy of the book, please follow this link to do so. A paper order form also came home with your child before break. All orders are due by April 14.

(We do have some students in our class who would benefit from being gifted a copy of our class book. My hope is for each child to have a copy. If you are interested, this is an option on the online order form.)
---
CELEBRATIONS
Top Frog – We had four "Top Frogs" (star students) in our classroom this week: Kenzie, Landon, Eli, and Greta! For this round, the top frog gets to choose our "magic word" for the day! Plus, the top frog is our door holder and line leader. 
Pizza Party – Thank you to Eli's mom for donating a pizza party for our class on Thursday as part of our celebration for Miss Fewell and for our last day before spring break! 
Miss Fewell's GLOW-bye party – We  had so much fun celebrating Miss Fewell with her Glow-bye party on Thursday! We made her a class book about how to be a teacher, made her a special video, and shared lots of fun memories!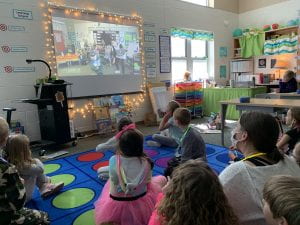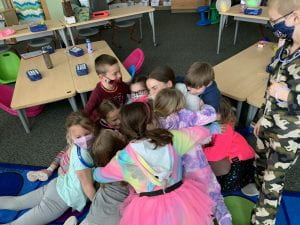 ---
OUR LEARNING:
Reading– While we got to know our characters better this week we looked for clues to make our acting just right, imagined new endings to stories, and thought about the audience we were reading to. It has been a great March is Reading Month! We enjoyed celebrating with your children and can't believe all the growth they have shown.
Writing – To wrap up our persuasive writing unit, students got to choose their favorite persuasive letter to send to someone! If your child wrote to you, feel free to write back to them. 
Math – This week we took our Unit 5 test! It was a tricky unit for our kiddos with a lot of different skills mixed in. Please take some time to look over the questions to gain a better idea of where your child is at. Keep practicing tens and ones at home! After break, we will be starting Unit 6: Comparisons and Data.
Word Study – This week tried to learn from our bloopers when we read. We Focused on the mistakes we make when we read. We also tried to think of ways to memorize our snap words like Father And Mother, I Love You = family!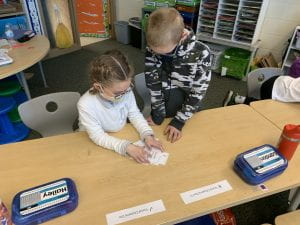 Holi  – On Monday, we celebrated Holi, which is the festival of colors in India. We made colorful watercolors using coffee filters and read a book about the holiday. 
Spring Fling – We celebrated spring break with some special activities on Thursday. We played Spring BINGO, did a bunny drawing, and enjoyed some spring movement activities.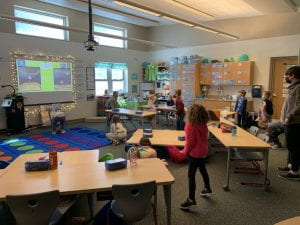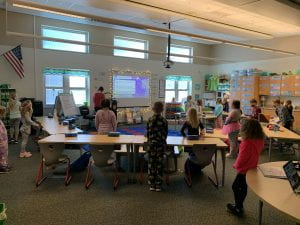 ---
Upcoming Dates:
Monday, April 12

– ART

Tuesday, April 13

 –

STEAM

Wednesday, April 14

– MUSIC, Library,

return Book Publishing form, even if you don't plan to order! 

Thursday, April 15 –

PE

Friday, April 16 –

ART
---
Books We've Read Together: